I moved from www.oktawave.com to https://www.linode.com/.Linode is cheaper and has more RAM and disk space. I followed that instruction https://www.linode.com/docs/getting-started/ to set up a new machine. It is worth to remember to google some promo code to get an extra start some extra dollars for new register users.
I decided to follow instructions from my post Hosting two websites on one linux server [Music no 5].
Moreover, I bought a new domain on ovh.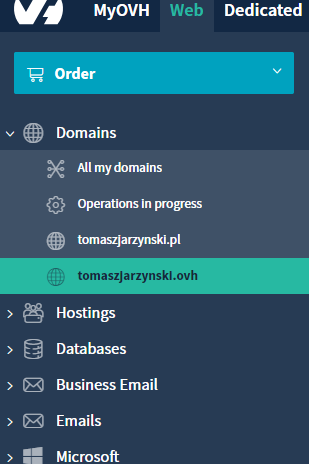 First I had to set DNS servers. I went to https://manager.linode.com/dns. Hit DNS Manager -> Add a domain zone